Friday April 7, 2023 (Good Friday) was a special day for the Vlissingse Oratorium Vereniging and around 600 people in attendance. Indeed, on this day, the Matthew Passion was performed twice.
In the morning, the children's Matthew Passion was performed in the Great Church of Veere in cooperation with the Primas Scholengroep. The Primas Scholengroep (based in Koudekerke) has primary schools in eight villages on Walcheren (and one school in Kamperland). Almost 450 pupils from grades 7 and 8 participated in this children's Matthew Passion. The children had been preparing since the beginning of the year. They sang all the choruses along and also created a children's choir and even a school orchestra.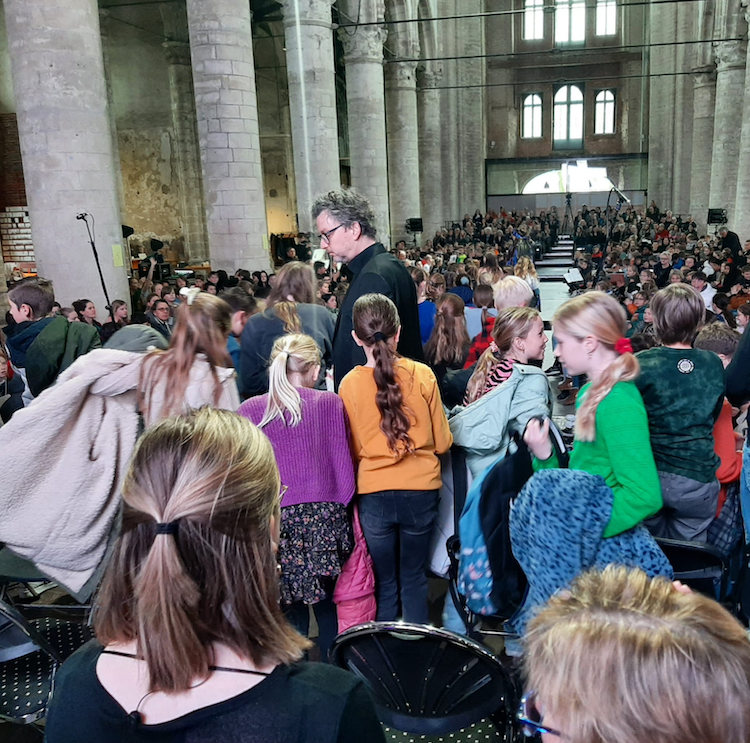 The performance was borne by the Zeeland Concert Choir and TY Zeeland Chamber Orchestra. The whole event was conducted by conductor Pim Overduin.
In the afternoon, the "normal" Matthew Passion was performed before a sold-out church of over 500 people in a slightly dramatised setting by 70 choir members, 45 children from the children's choir, soloists and 25 orchestra members (including 15 amateurs).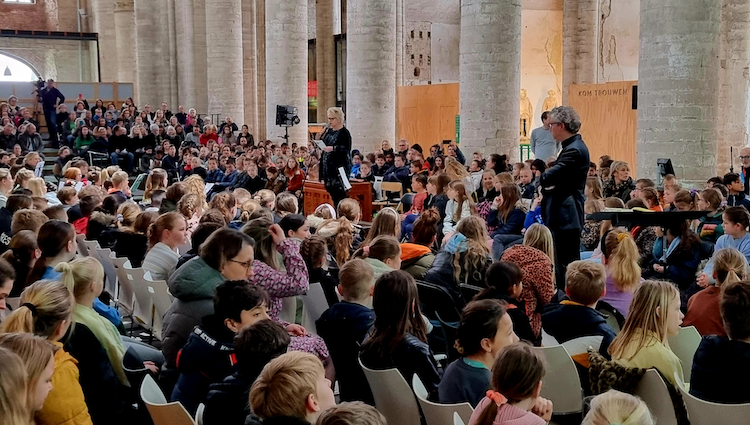 Soloists:
Robert Luts – evangelist
Berend Stumphius – Christ
Josefien Stoppelenburg – Mary Magdalene
Charlotte Stoppelenburg – Mary
Martijn Sanders – Peter/Judas
Pim Overduin – Pilate
The Hurgronje Family Fund made a financial contribution to the realisation of both performances.